EASTER CAMP AT ROBOTICS & TECH AFRICA
It's the 21st century where the world now revolves around the ever evolving technology. Even as the world drifts towards a more 'technical' one, it's important to have the necessary skill-sets to stay relevant in this present, future age. With these in mind, Robotics and Tech. Africa is organizing a virtual Easter camp training on the following:
Robotics is the study of different subjects such as mathematics, basic technology ,basic science and computer science etc for the purpose of acquiring skills and design a robot. A robot is a machine that worked in accordance to the instructions given to it.

3D MODELLING
Is technique in computer graphics for producing 3D (3 dimensional) model of any object are used for providing a solution in different parts of the worlds such as schools, homes and hospitals etc.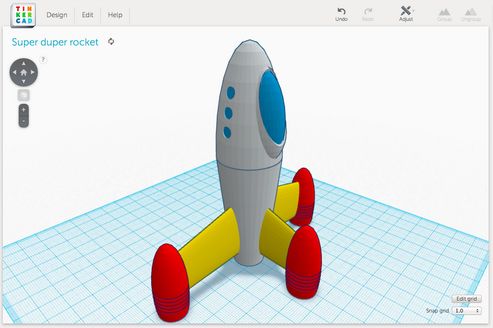 MOBILE APP DEVELOPMENT
This process involves the creation of mobile applications devices like phones, digital cameras and smart watches for different purposes such as communications, turning ON and OFF of home electronics device etc.


GAME DEVELOPMENT/ANIMATION
Is the process of giving an in-animate object life by creating an illusion of movement in a sequence . It can be used for advertisement While Game design is the acts of applying an aesthetics to create games for educational purposes and entertainment .


Robotics and Tech Africa have well trained and professional Instructors that will teach young ones aspiring to require the 21st century skills needed , so as to become self productive and add values to the society at large by solving real time problems. We are located at No.3 Godson Illodianya close, oniru, lagos .For more information, visit us at www.roboticsafrica.org or call us on +2348039471950.